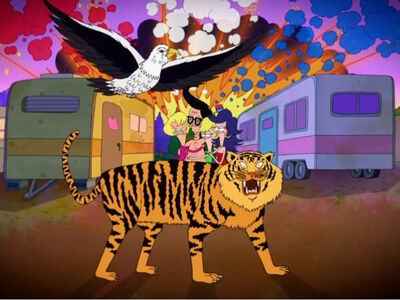 The deodorant commercial, called "Tuff Pits" too, was protagonized  by Remington Tufflips at Tufflips Acres. Sanjay and Craig follow up Tufflips to the trailer and replaced him in the fight against the actors. After that, they escape and Tufflips ends the ad fantastically.
Episode featured 
Gallery
Ad blocker interference detected!
Wikia is a free-to-use site that makes money from advertising. We have a modified experience for viewers using ad blockers

Wikia is not accessible if you've made further modifications. Remove the custom ad blocker rule(s) and the page will load as expected.