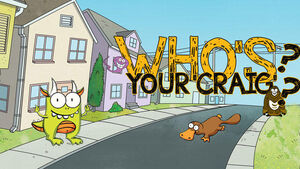 "This page is not cool enough!"
This article is a B. This article is a B, meaning it is missing three or fewer sections, or some images need to be added. Please do what you can to help!
When it comes to best friends and partners, it's important to make sure that your other half is worthy of being in the best friends hall of fame. Sanjay is always ready to show off his bestie because he has a talking pet snake! If you had an impressive sidekick, what would be it be? Find out now!
Ad blocker interference detected!
Wikia is a free-to-use site that makes money from advertising. We have a modified experience for viewers using ad blockers

Wikia is not accessible if you've made further modifications. Remove the custom ad blocker rule(s) and the page will load as expected.